Indoor Plant Hire

  
Examples of Plant Hire Melbourne in a corporate client's office in the Melbourne and City Area.
Luwasa uses live plants, trees, and flowers to enhance your decor, to clean the air of pollutants such as smoke, and to provide a feeling of warmth. Plants and appropriate containers are used in conjunction with existing furniture and art work to give your building, corporate office, or home that "finished look".
Luwasa specialises in indoor plant hire Melbourne and Office Plants Hire Melbourne
We provide fully maintained outdoor and indoor plant hire services in Melbourne for:
Corporate Offices of any size
Conferences & Conventions
Long Term Plant Maintenance Services
  
Example of indoor plant Hire in a client's corporate office in Burwood and Docklands(CBD)
With our indoor plant hire and maintenance service in Melbourne you receive a weekly or fortnightly visit from our friendly staff members. They will ensure that your plant displays are always looking sensational.  We know how to make your premises look refreshing and vibrant!
Here is what we offer -
We provide complete design & consultancy services at no extra charge 
We water and fertilize the indoor plants
We dust the indoor plants
We remove all of the spent foliage
We replace any failing indoor plants at  no charge to maintain high standards
We ensure the premises are left in a clean and tidy state after each service
We cleaned planter pots of all scuff marks
We promptly relocate our indoor plants within area upon request
We don't tie you down to any contacts! You may cancel at any given time
We promptly respond to any problems you may have within 24 hours
We offer a wide range of modern and classic Pots and Containers to suit all your decorative needs. Please view our gallery to get an insight on what we are about! 
Event Plant Hire Melbourne / Short Term Plant Hire Melbourne
We also offer event plant hire and short term plant hire for events, exhibitions, corporate events, trade shows and conferences.  We have a wide range of pots and plants to choose from and have had extensive experience in organising and dressing up events and functions with plants!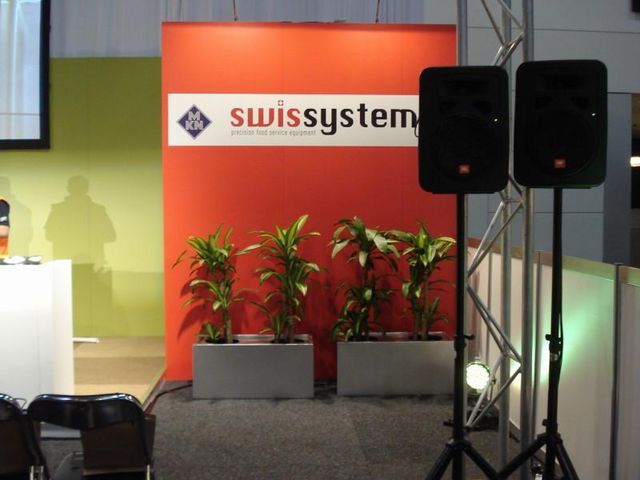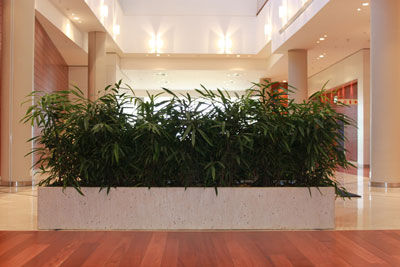 CBD Plant Hire & Plant Hire Melbourne Examples
Take up our Luwasa Indoor Plant Hire Challenge Today!